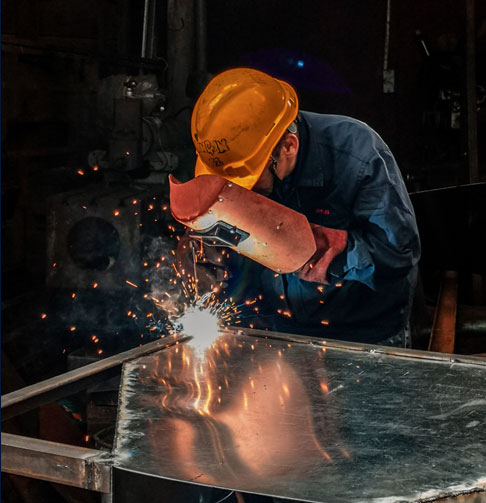 Welcome to Gujarat Industries
Best Quality Electroplating & Metal Finishing Service Provider in India
Founded in 2005, Gujarat Industries grew from humble beginnings to a true leader in the field of electrolytic and electroless metal plating finishes. Products plated by Gujarat Industries are integral in some of the manufacturing world's most complex assemblies. Our metal plating finishes are found in safety-critical devices, such as ABS modules, drive-by-wire controls, commercial and military aircraft, and implantable medical devices.
Gujarat Industries is an engineering-centered company, bringing 15+ years of manufacturing and engineering experience to every program. Our metal finishing experience gives us the ability to solve challenging plating issues and bring functional solutions and cost-saving measures to our customers.
Mr. Amit Gautam Shah
( Founder & Director )
Highly Experienced Dedicated Staff
We have 15+ years of experience with providing wide area of specialty services in electroplating
Providing Full Range of High Services Solution Worldwide
Enjoying Trust, Quality & Respect with all its Customers. Gujarat Industries has grown into India's leading electroplating and metal finishing company.
The Surface Treatment Experts
A Solutions-Based Electroplating Company
Metal Finishing Solutions for Companies in a Wide Range of Industries
At Gujarat Industries, we're proud of our ability to provide reliable and affordable metal finishing services to companies across a wide spectrum of industries. The list of industries we serve includes:
Still Having Queries? Get in Touch With Us
Feel Free to Contact Us 24*7
Thank you for visiting our website. Do you have questions for us? Then get in touch with us. We provide services along with quality product which is expected from a leader. Our company is always evolving with our customer's requirement and ultimate satisfaction.